Webinars
#FOAM (Free Open Access Medical Education)
Emergency Radiology topics
Each webinar will last approx. 45 minutes with chance to ask questions at the end.
Webinar places are limited and will be offered on a first-come, first-served basis. Early registration is recommended.
The webinars are open for all interested persons.
Webinar 07
Acute postoperative complications after bariatric and non-bariatric stomach operations
Giedre Kavaliauskiene, Oslo/NO
Tuesday, August 27, 2019 | 18:00 CET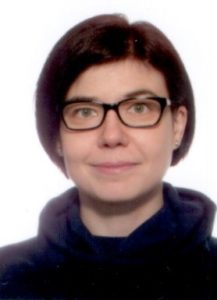 Description
Bariatric and non-bariatric surgery is common nowadays because surgical stomach resection is the main and potentially curative option for gastric malignancy and bariatric surgery has become a popular treatment of morbid obesity. Radiologists need to be familiar with the most common bariatric and non- bariatric operations and to understand postoperative CT anatomy as only this knowledge allows to detect the most important acute postoperative complications.
Learning Objectives
– Present the most common bariatric (gastric bypass, mini gastric bypass and sleeve gastrectomy) and non-bariatric (total and subtotal gastrectomy, Billroth II) operations
– Demonstrate and explain normal postsurgical CT anatomy
– Show acute complications related to these commonly performed surgical operations
Webinar 08
Traumatic Head and Neck Emergencies
Marc-André Weber, Rostock/DE
Tuesday, September 03, 2019 | 18:00 CET
Description
Traumatic brain injury results in a considerable number of deaths and permanent disabilities worldwide. Imaging plays an essential role in the evaluation, diagnosis and follow-up of patients with traumatic brain injury. It is especially beneficial in non or limited examinable patients due to coma or sedation. Traumatic cervical spine and spinal cord injuries are common and potentially devastating lesions with a variety of clinical findings, from a minor pain up to major neurologic deficits and death. The primary objectives of imaging in patients with neck trauma are the accurate depiction of the spinal axis, the detection of surgical emergencies, and the identification of unstable injuries. Radiology residents at night shift need to be familiar with the most common head and neck traumas and their correlates in imaging.
Learning Objectives
– The most common head and neck traumas and their correlates in imaging that a resident should acknowledge at night shift.
– Algorithms when to perform which radiological imaging modality.
– Typical secondary complications related to these commonly encountered head and neck traumas
Webinar 09
Post Operative Acute abdomen
Ana Blanco Barrio, Murcia/ES
Tuesday, October 08, 2019 | 18:00 CET
Webinar 10
The acute abdomen in the pregnant and post partum woman
Luiza Grzycka-Kowalczyk, Lublin/PL
Tuesday, November 12, 2019 | 18:00 CET
Webinar 11
Imaging of Appendicitis in 2019: Which Modality Rocks (US, CT or MR)?
Michael Patlas, Hamilton/CA
Tuesday, December 17, 2019 | 18:00 CET
Special Webinar
Sitting – and passing – the European Diploma in Emergency Radiology (EDER). First hand experience from EDER holders.
January 2020
Past Webinars/Webinar Recordings
The webinar recordings are available for active members in 2019.
Use the following link to login to the secure members area: ESER Webinar Recordings
Not yet received the password? > Contact office@eser-society.org.